Pharmaceutical Product Repackaging
Ensuring Quality Solutions at Every Level
At AX Pharmaceutical Corp, we put great care into preparing our raw pharmaceutical materials for public distribution.

To ensure that our products are safe and reliable at every stage of the process, our licensed specialists are committed to process-driven strategies to protect your APIs from any risk of contamination.

When new materials have been received, tested, verified and controlled, all product repackaging operations are strictly monitored, documented and cleaned within our designated Biosafety Cabinet.

With the added support of our stability chambers, we are able to analyze and confirm that all repackaged APIs meet the original manufacturers expiration date before shipping.
High-Quality Clean Rooms
From stability chambers and ISO Class 7 Clean Rooms to Biosafety Cabinets and designated quarantine areas - our facilities are carefully designed for the quality and safety of our APIs.
Advanced Inventory System
Our advanced inventory systems allow us to safely store our products in temperature and humidity-controlled environments while maintaining "next business day' shipping standards.
Proactive Approach
As we continue to add new and innovative products and technologies to the development of our services, we strive to take a proactive approach in forecasting the needs of our customers.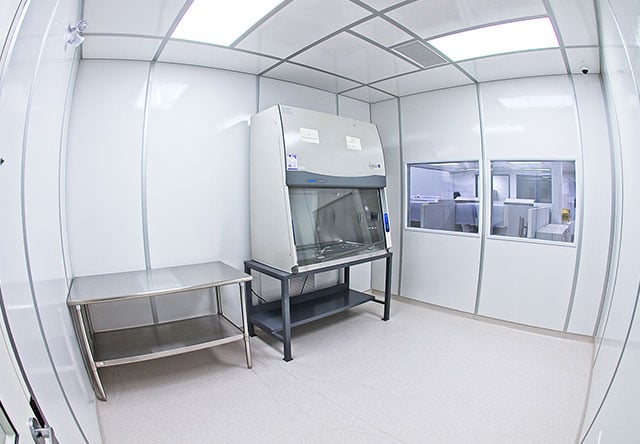 1. Clean Room Procedures
Prior to any repackaging campaigns, our specialists ensure that a cleaning validation study has been performed to access the cleanability of the API.

With protective gowning procedures and production equipment, our specialists exclusively repackage active pharmaceutical ingredients within our designated Biosafety Cabinet.
2. Documentation
At AX Pharmaceutical Corp, we ensure that our documentation records are always up-to-date and audit-ready.

From detailed Repackaging Batch Record Forms to meticulous record-keeping, our specialists adhere to strict compliance regulations that are carefully reviewed by our QC and QA departments.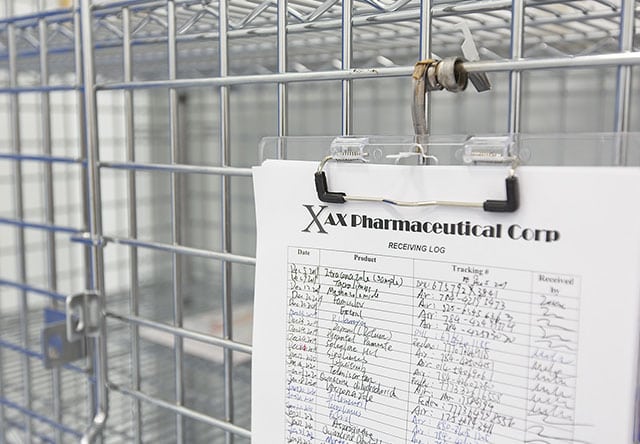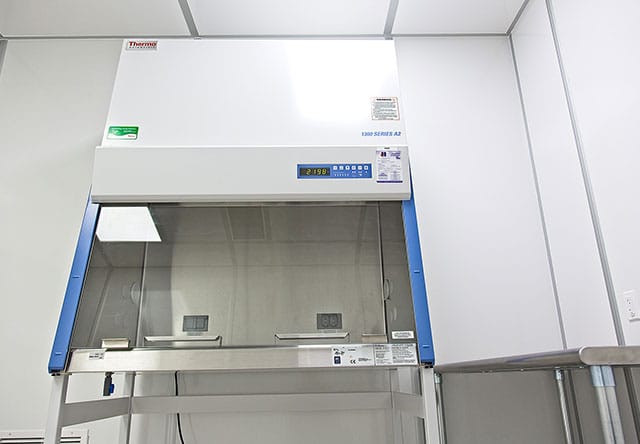 3. Repackaging
Our pharmaceutical repacking services are available to our customers upon request.

This process includes repackaging high-quality APIs into new holding containers from within a clean, safe and verified Biosafety Cabinet. Some products, however, may have certain conditions that apply.
4. Labelling
Once our high-quality APIs have been repackaged into new containers, our licensed specialists carefully apply, review and document new product labels with the appropriate details.

As they can also be applied from within the Biosafety Cabinet, the labels and packaging are then reviewed by our QC and QA departments for guaranteed quality assurance.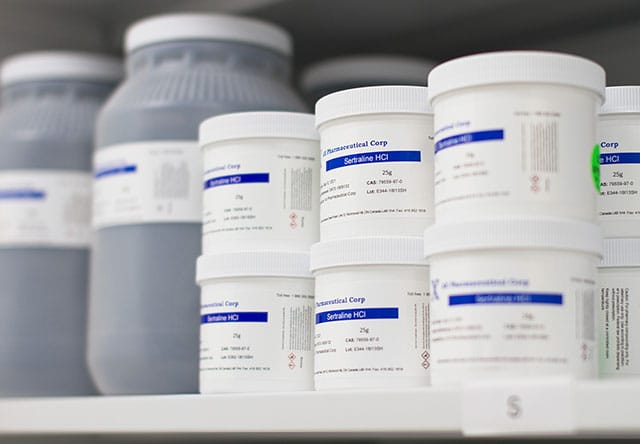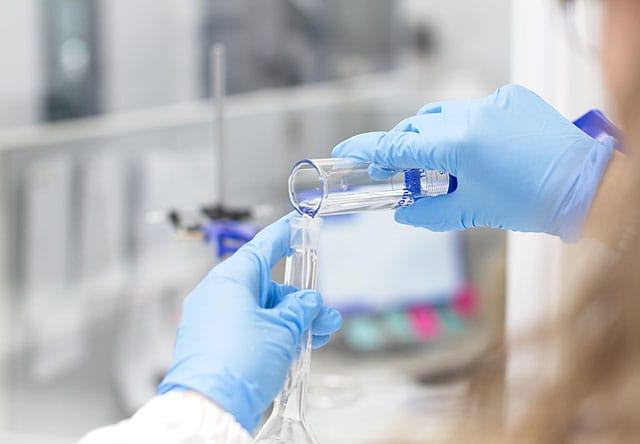 5. Quality Control & Quality Assurance
After the products have been packaged and labeled, our Quality Control (QC) and Quality Assurance (QA) departments step in to ensure that all documents and forms have been signed, calibration dates and equipment are set up to date, and that the clean room and biosafety cabinet are clean and functional.
6. Storage
Once the product has passed our Quality inspection processes, the APIs are stored in temperature and humidity-controlled environments where they can be monitored with NIST traceable thermometers.

As we maintain a vast inventory of high-quality API's, we pride ourselves on the ability to ship safe, reliable products to our customers by the following business day.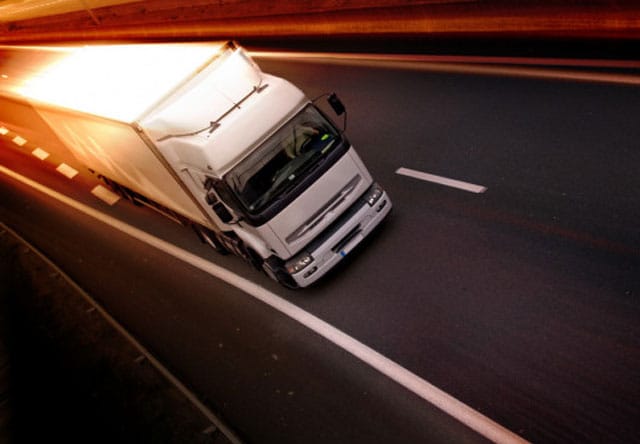 7. Shipping
At AX Pharmaceutical Corp, we arrange quick and efficient deliveries through local brokers and logistics, contract carriers and courier services.

To further ensure quality, our products are packed and shipped according to validated temperature controlled studies, and come with a validated certificate of analysis.
Dedicated to Safety, Efficiency and Uninterrupted Access.
At AX Pharmaceutical Corp, our dedication to safe and reliable products is matched by our commitment to unparalleled customer service.

With customized pharmaceutical solutions, we pride ourselves on utilizing every resource to ensure the safety and success of our customers, our industry, and the patients we support.

If you are interested in learning more about our products, services and/or packaging processes — our licensed specialists are available to address your inquiries within 24 hours.

Explore the integrity in products you can trust.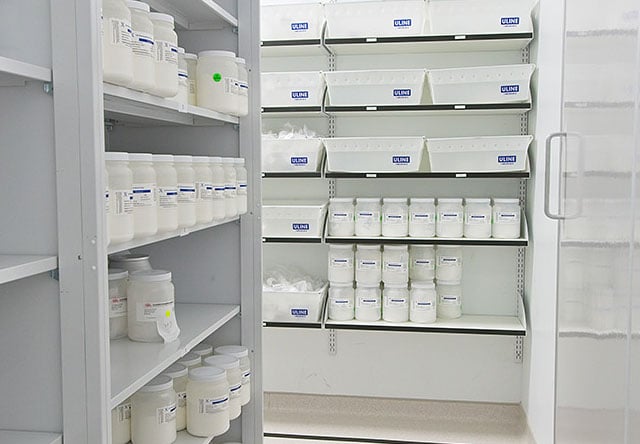 Find a Product
Looking for a product? Browse through our vast selection of high-quality API's!

With advanced inventory systems, we are able to connect our customers with quick, reliable and cost-effective access to the raw pharmaceutical materials they need.

If a product you seek is not currently on our list, please contact us and we will strive to source it from our qualified vendors and manufacturers.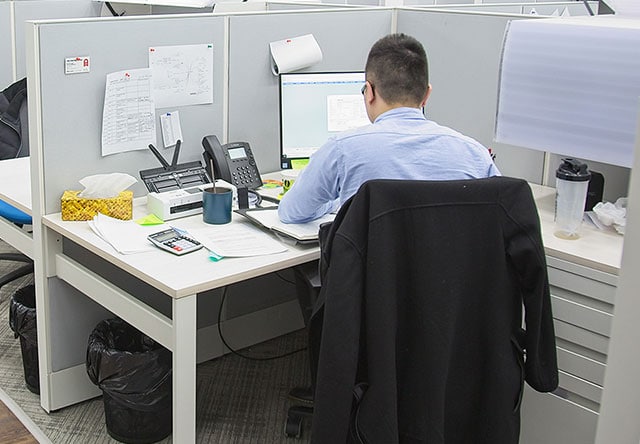 Consult with Our Licensed Specialists
Have a few questions about APIs, importing, and/or our repackaging procedures?

Our specialized consultants are dedicated to customer service with 24 hour turnaround times to address your valued requests.
Become a Customer
Access. Integrity. Support.

With access to our online portal, our customers are connected to a global selection of raw materials where they can order, track and review their purchase history at any time.

From ongoing support and fast-deliveries to competitive pricing and quality assurance - we are committed to providing uninterrupted access to high-quality APIs.