A Canadian Company
From the ways in which our products our manufactured, to how they are tested, shipped, imported, and distributed – we ensure that they remain cGMP (Good Manufacturing Practices) compliant every step of the way.

Ax Pharmaceutical Corp begins the quality control and compliance process with our manufacturers. We ensure all of our manufacturers are audited and qualified to fit in with our compliance and quality guidelines.

As a Canadian company, we recognize and strictly abide by all regulations set forth by Health Canada. We are also compliant with all FDA regulations, as we do work with clients across all of North America.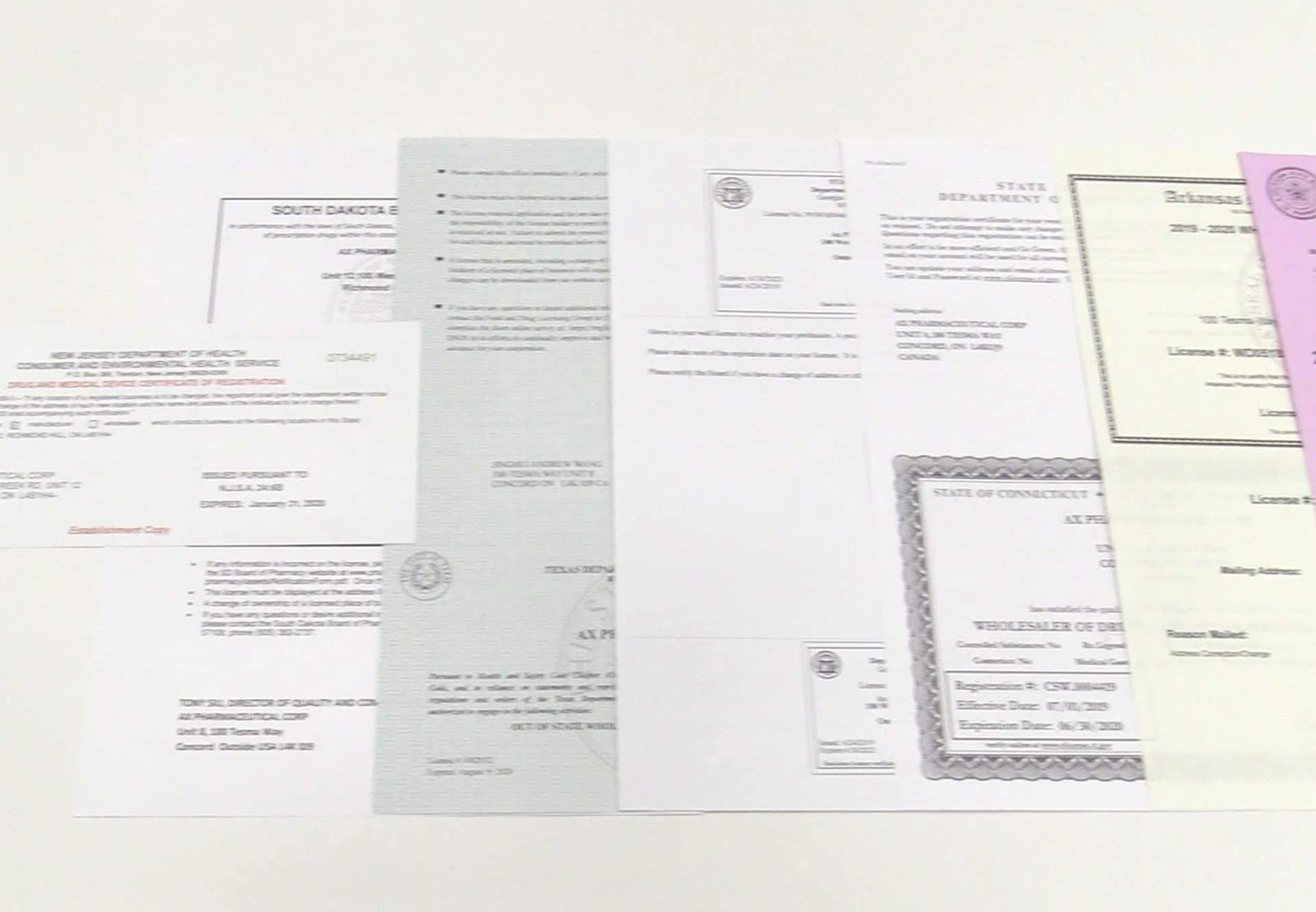 Drug Establishment License
All Canadian pharmaceutical establishments must obtain a Drug Establishment License in order to package, label, distribute, import, wholesale, or test pharmaceutical products. Through our license, we are permitted to perform the following:
Import (Active Pharmaceutical Ingredients)
Distribute (Active Pharmaceutical Ingredients )
Label (Active Pharmaceutical Ingredients)
Package (Active Pharmaceutical Ingredients)
Test (Active Pharmaceutical Ingredients)
Controlled Substances
Please contact sales@axpharmaceutical.com or your designated account manager for further details.
Health Canada and FDA
Our products are tracked and shipped in a compliant manner to our testing facilities within Canada, where they undergo vigorous quality testing.

Once products have passed quality inspection, they are stored and monitored with NIST (National Institute of Standards and Technology) traceable thermometers.

We package and ship our products according to validated temperature control studies and each lot of products comes equipped with a certificate of analysis.

Our philosophy at AX Pharmaceutical Corp is to always ensure that quality is controlled and assured through each step of our process, so that we are always audit-ready, and produce the highest quality of products for our valued customers.

The History for Our Health Canada and FDA Inspections: